Onderhoud
Zodra uw werk- of leefomgeving prachtig is ingericht met interieurbeplanting, verdient het een gedegen onderhoud. De kwaliteit, uitstraling en gezondheid van de plant moet immers gewaarborgd blijven. Goed verzorgde planten hebben een langere levensduur en een prachtige uitstraling. Het onderhoud van planten wordt vaak vergeten of overgeslagen door drukte of de focus op andere werkzaamheden. Heeft u hier geen tijd of kennis om de planten zelf te onderhouden? Wij nemen deze taak graag van u over. Regelmatig onderhoud door specialisten verlengt de levensduur van de planten aanzienlijk. Het onderhoud van de planten wordt uitgevoerd door onze servicemedewerkers. Dit zijn opgeleide verzorgers en specialisten. Ons verzorgingsgebied is verspreid over heel Nederland. Doordat we een groot werkgebied hebben kunnen we ons door het gehele land bewegen. Naast het onderhouden van diverse interieurbeplanting zijn we ook gespecialiseerd in het onderhouden van groene wanden.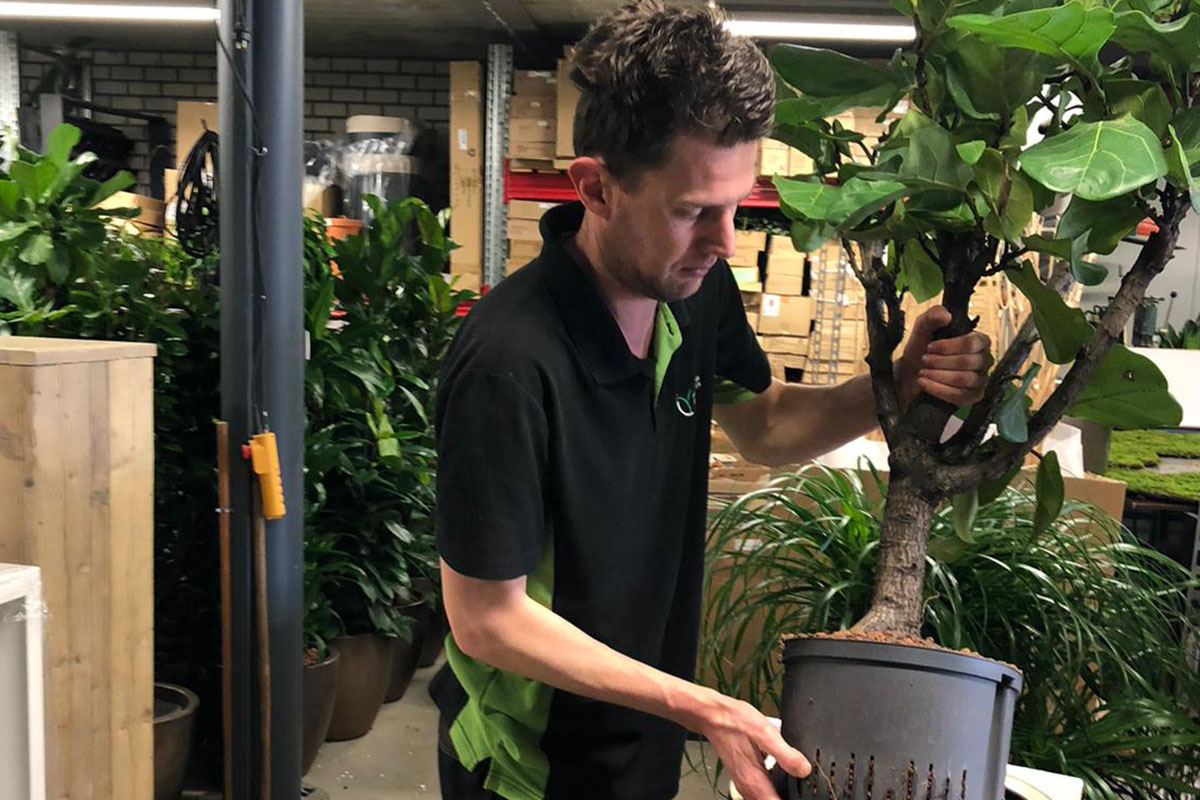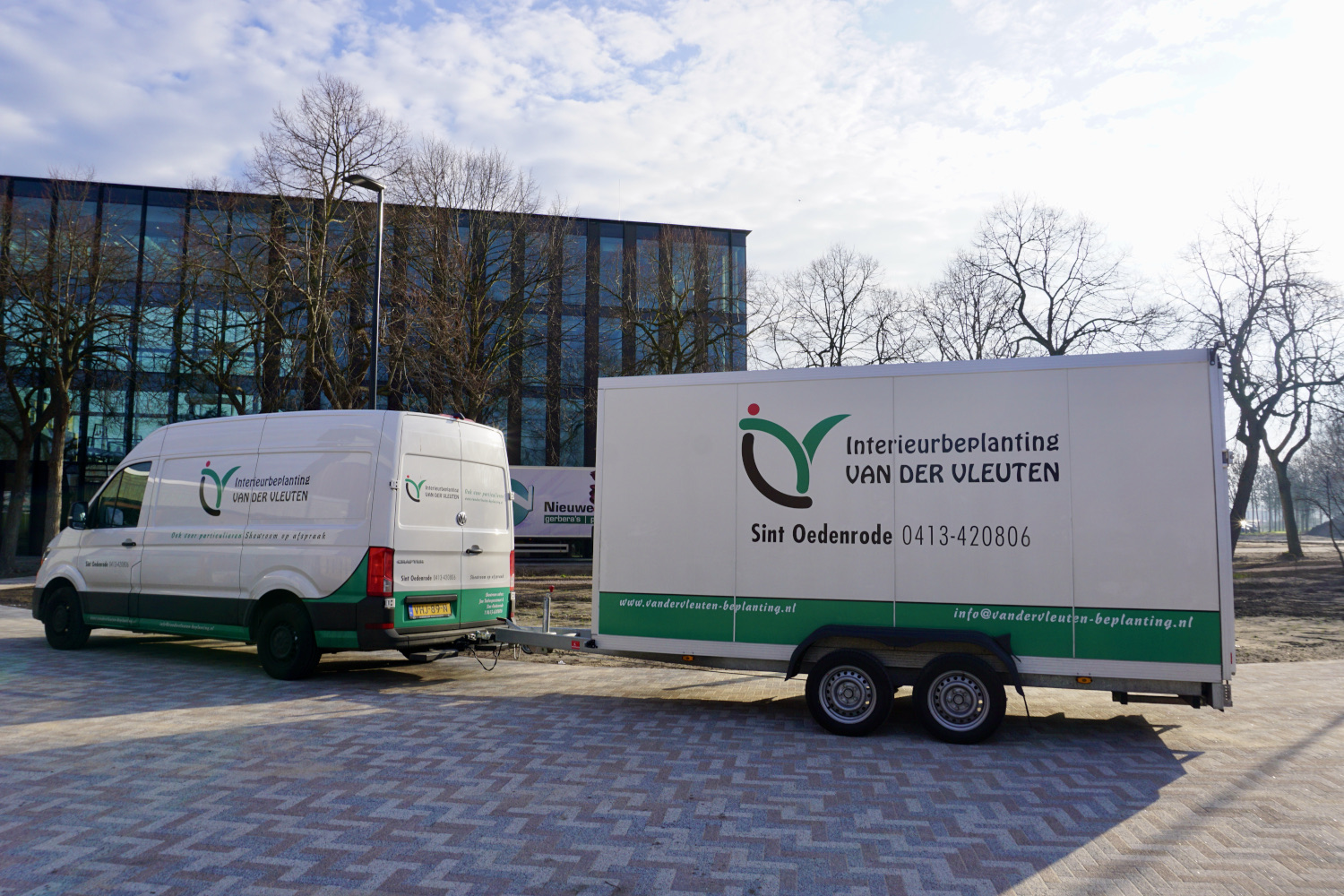 Verzorging planten

Het onderhoud van uw interieurbeplanting bestaat uit verschillende werkzaamheden. Wij zorgen ervoor de planten worden voorzien van de juiste hoeveelheid water en van voeding voor een langere levensduur. We draaien de plantenbakken regelmatig en verwijderen dode of lelijke bladeren. Om de planten het hele jaar door mooi te houden is het belangrijk om de planten te snoeien. Hierdoor blijven ze in de juiste vorm. Nadat wij uw planten stofvrij hebben gemaakt en de bakken hebben schoongemaakt, staan ze er weer schitterend bij!
Ook het afval, ontstaan door onderhoudswerkzaamheden wordt meegenomen en onze afvalstroom wordt gescheiden afgevoerd.
De voordelen van onderhoud:
De planten blijven in de juiste conditie omdat ze tijdig mest -en voedingsstoffen krijgen.
Door regelmatig te snoeien blijft de interieurbeplanting altijd in model
De planten worden gecontroleerd op ziektes
U hoeft uw personeel niet in te zetten om de planten water te geven
Ook tijdens vakantie of afwezigheid hoef je niet na te denken wie de taak overneemt.
Welke onderhoudscontract is geschikt?
Iedere organisatie is uniek. Wij streven naar een onderhoudscontract dat bij u past. Bij volledig onderhoud komt Interieurbeplanting van der Vleuten circa eenmaal per maand de beplanting voor u verzorgen. Voor periodiek onderhoud kunnen wij verschillende keren per jaar langskomen. In overleg sluiten we een passend onderhoudscontract af. Wij kunnen het onderhoud van interieurbeplanting concurrerend aanbieden.
Meer informatie?
Wilt u meer weten over het onderhoud van interieurbeplanting in uw werk- of leefomgeving? Neem dan contact op via het contactformulier. We zijn voor persoonlijk advies ook telefonisch te bereiken via 0413 – 420 806.